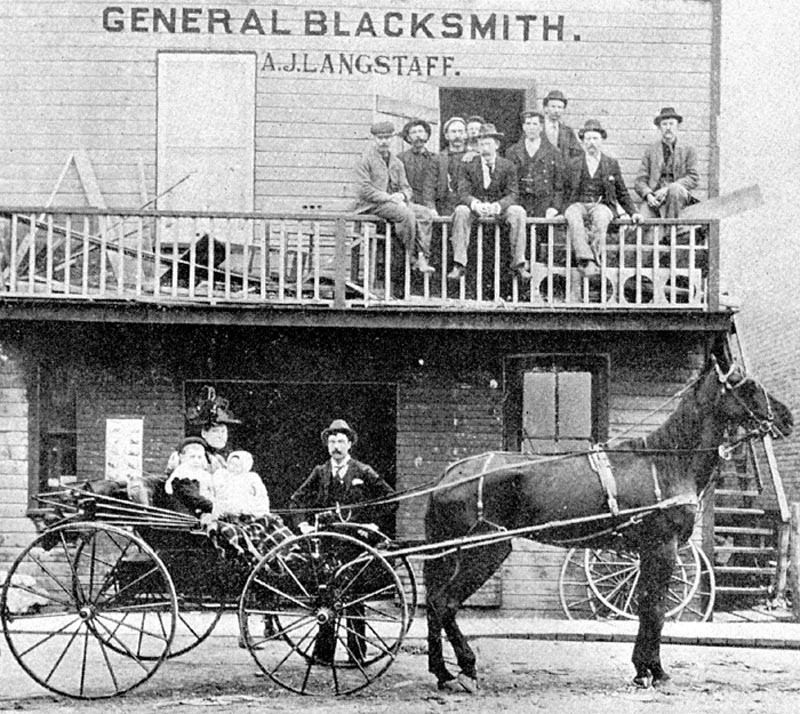 Above: Allan John Langstaff and his wife Mary Johnston with their two children,  Albert 
(1888-1946) and Edward (1892-1895) in front of his new blacksmith shop  on Matheson
St. Rat Portage, today the town is known as Kenora.  Time for both pictures is circa 1893.
   
Below: another picture of the new shop with the old shop in the background to the left.  
It was calledd "Ottawa Horse Shoing and General Blacksmith.  Allan John is in the picture 
and I believe the children on the upper porch are Albert and Edward and the two ladies 
are Mary, his wife, and possibly a servant or more likely her sister Sophie.  Sophie and 
her husband ran a local hotel call "The Lake of the Woods Hotel".