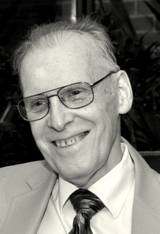 Click here to enter website.
This webpage is maintained in memory of its creator: Edward Jack Langstaff.


Edward Jack Langstaff (born: 20-Nov-1940) of Ottawa, Ontario, Canada died 01-Jan-2013 at the Heart Institute.

Jack (as he was known all his life) was born in Rainy River, Ontario to Jack Langstaff Sr (14-April-1901 to 14-Sept-1960) and Jack Sr's second wife Vivian Dorothea Langstaff (nee Krienke) (20-Nov-1912 to 23-Sept-1962). He attended primary and secondary school in Rainy River, Ontario (1946-1958), and St. John's College in Winnipeg, Manitoba (1958-1959) before attending Queen's University from 1959-1968 where he achieved his B.Sc. (Engineering Chemistry with honours), M.Sc. and Ph.D. in synthetic and kinetic organic chemistry. He then received a post doctoral fellowship to study at the University of New South Wales (1967-1968).

While studying at Queen's, Jack enjoyed his summer as a towerman in Fort Francis, Ontario (1960) and his time with Dupont, Imperial Oil and Esso Research. He then worked for many years as a senior grade chemistry and physics teacher at Almaguin Highlands, Fellowes and Champlain High Schools where he was affectionately known as "Doc Langstaff." He also took part in an exchange teacher program to Pinjara, Western Australia (1979).

Jack was very proud of his achievement of Queen's Scout at age 14 which gave him the opportunity to travel to the Jamboree in Niagara Falls. This began a life-long love of travel and throughout his life he spent time in India, Australia, Africa, Europe, North America and the Caribbean. He particularly enjoyed snorkelling and scuba diving. He renovated and restored a 19th century farmhouse and designed and built the family home in Cobden, Ontario. He was a fantastic gardener, photographer and videographer. In his later years, Jack became an expert in genealogy, researching the family roots of his grandchildren and contributing to the genealogical community through his website (langstaff.net) and through volunteering at the Ottawa Stake Family History Center.

Jack is survived by his wife, Frances Annette Langstaff (nee Longhurst) (South River, 21-Sept-1943), two children, Sarah Dorthea Langstaff (Pembroke, 12-June-1973) and Rebecca Irene Langstaff (Pembroke, 12-May-1975) (husband: Kevin Paul McKague (Hamilton, 27-Feb-1968)). He is also survived by three grandchildren, Isaac Langstaff McKague (Toronto, 4-Feb-2006), Miriam Langstaff McKague (Toronto, 22-May-2008), and Bernadette Langstaff McKague (Toronto, 21-Dec-2010). He is also survived by his sisters Panetta Dorothea Ruth Jackson (25-June-1945) and Colleen Lucille Eady (5-Aug-1936). He is predeceased by his sister Mary Lorraine Dryden (14-Sept-1923 to 6-May-2006) and his two brothers Kenneth James (17-July-1926 to 15-Sept-2011) and Patrick Gerald (21-May-1933 to 26-Feb-2003). All siblings were born in Rainy River, Ontario.

In lieu of flowers, the family is requesting that donations be made to the University of Ottawa Heart Institute (www.ottawaheart.ca).